Not Every Case Is a Million-Dollar Case,
I Just Act Like It Is
Schedule your free consultation with a
personal injury attorney practicing
statewide, from Hartford to Stamford
and Waterbury to New Haven.
Pursue Fair Compensation
The aftermath of an injury can be incredibly overwhelming. Luckily, you don't have to handle it alone. At Rosenthal Law Firm, LLC, I have the skills to help you pursue a favorable solution to your case. If you were recently involved in a car crash, motorcycle accident, or slip and fall, reach out to me for knowledgeable advice.
I'm prepared to answer your questions, ease your concerns, and advocate on your behalf. Discover how I can help you seek fair compensation after someone else's negligence causes you harm. For a free consultation, contact my office in Hartford, Connecticut, today. I'll be on your side as we work toward the outcome you deserve.
Personal Injury &
Car Crash Attorney
in Hartford, Connecticut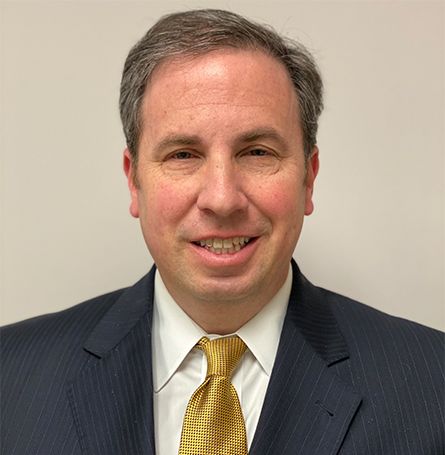 Ed Rosenthal
Attorney at Law
With over 29 years of experience, I have seen firsthand how insurance companies and big corporations take advantage. I have witnessed how a person can be living their life, and then, the next day, it is upended by an accident.
Successfully handling cases since 1993, I'm able to skillfully represent those who have sustained injuries in Hartford, Stamford, and New Haven, Connecticut. I also serve clients in the surrounding areas of Waterbury, New Britain, Bristol, and Bloomfield.
On Your Side
After a Serious Injury
Motorcycle Accidents
Motorcyclists are at a higher risk than motor vehicle drivers of accidents. The person on the motorcycle often has much more severe injuries to their body and is at risk of head trauma. I will help you determine your rights and next steps after a motorcycle accident.
Slip
& Falls
A person can slip and fall in the blink of an eye. Sometimes, our society laughs about these types of accidents in movies, but there is nothing funny about permanent pain or injury. I will help you with complicated slip and fall cases and assist you from beginning to end.
Pedestrian Accidents
A driver hitting a pedestrian is often the result of the driver not paying attention to their surroundings or speeding. Unfortunately, a distracted driver can cause harm to a pedestrian in many ways. I will guide you in seeking the settlement you deserve after an accident.
Hold Dog Owners Accountable
Dogs are our best friends, and I have two of my own. However, I firmly believe that irresponsible dog owners should be held accountable for any damages caused by their pets. I will help seek justice for your or a loved one's injuries.
Recent Blog Posts
Motorcycle Injuries
Most people who have ridden motorcycles will tell you that it is a uniquely fun experience. But unfortunately, being on a motorcycle can be a dangerous experience as well.
READ MORE
Few People Want to Go To Jury Trials
Most people hurt in car accidents want to get treatment to feel better, get fairly compensated for what they've been through, and then move on with life. Few people want to go to a jury trial.
READ MORE
Car Crash
$117,000
Settlement
Insurance company tried to get the client to accept a $30,000 settlement, but after Rosenthal Law Firm pursued the case, they offered $117,000.
Dog Bite
$305,000 Settlement
Client got bit on the hand by a dog. Client had multiple surgeries and ultimately settled for the full amount of insurance available, $305,000.
Slip & Fall
$250,000 Settlement
Slip and fall on icy walkway leading to surgery. $250,000 settlement. Client fell on the walkway at the apartment she was renting.
Fighting For
Clients' Rights Since '93
Get in Touch
Practicing Statewide
If you have sustained injuries on the job, you have a worker's compensation case. In a worker's compensation case, the insurance company wants you to get as little medical treatment as possible and get back to work as quickly as you can. As a personal injury attorney, I understand that going to the doctor is not everyone's favorite activity. However, the problem comes when your company tries to limit or refuse medical treatment. I have been working with worker's compensation victims since 1993 and will help you navigate the complex system and get the medical care you deserve.
I am also skilled in helping you with personal injury or wrongful death claims. Accidents and injuries can severely impact your quality of life for years to come. It's even possible your injuries are permanent, and you deserve an attorney who will fight for the settlement that you deserve so that you can recover both medically and financially. When you work with Rosenthal Law Firm, LLC, you deal with me—the guy whose name is on the door—not somebody else. I serve clients in Hartford and statewide throughout Connecticut, including New Britain, Waterbury, Bristol, and Bloomfield. Call today for a free consultation.